Technologies & Facilities
Characterising the systems that MEDIC utitilses in the assembly process.

3D Design

Our design engineers make continual use of industry standard contemporary software and hardware to produce virtual models and designs. These are essential tools that form part of the investigation into the viability of any product before it comes close to the prototyping stage.
Producing a complete set of drawings with a soft 3D representation allows quick revisions to be made without having to over produce physical models.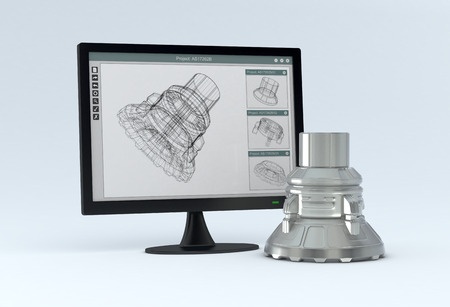 Prototype Production
Prototyping is a fundamental phase prior to full stage production. Currently there exists the capacity within CPT to deliver small scale prototyping. The provision of an RTV (room temperature vulcanisation) moulding facility enables one off's of small volumes.
Manufacturing Phase
When it is time to commit after design, testing and prototype approval CPT offer production in metals, polymers and some ceramics along with clean room moulding and mutil-component assembly facilities for medical silicones.

Packaging design and development
Designing and then choosing the appropriate packaging for products requires some consideration, there are graphical, form, shape and functionality attributes that require attention. This is the final phase in the total device solution offered to clients.