Specialists in Polymer Engineering
How can we help you?
The 3 Subsidiary companies of Clinipol Holdings Ltd.


Mowtec's primary focuses are in the aerospace, maritime and printing sectors.
Aerospace
Supplying some of the leading OEM's in the aerospace industry.
Maritime
Critical sealing solutions for over and under water systems.
Printing
Superior performance in both simple and complex printing systems.

 CPT – (Clinical Polymer Technologies)

Creating niche medical products within clean room environments.
Design and material selection assistance
Silicone Rubber Moulding
CPT has a quality system accredited to ISO 13485-2016; the present facilities on site make it possible for the company to produce niche products for several contamination free sectors.
The Complete Package
CPT is able to develop new, bespoke products, offering a complete turnkey solution for clients.



Medical device assembley.  
Assembly
Complex assemblies of silicone and plastic components within ISO 8 Class K (100,000) cleanrooms. Specialist packaging in-house. Sterilisation assistance available.
Manufacturing Processes
Applications for the healthcare sector with firm diligence to stringent manufacturing procedures.

A Business In Parallel With Clients
Often clients need the facility to work in low-volume trials with new materials and sometimes specialist tooling. Being involved at the inception stage and through the design process provides a flexible long view for investment on projects and generates a 'can do' approach that appeals to customers.

Accelerated Production Turnaround
When the moment arrives for a product to go into production, the company has the logistical capabilities to upscale the process encapsulating elements such as assembly, printing, packing and sterilisation and inspection. Being able to perform all of these steps enables a much quicker output, saving time and finance to the client.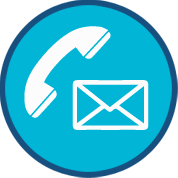 Reaching out to us is easy
There are lots of brilliant ideas locked up inside the minds of people all around us, we welcome the approach of new and established customers who would like to discuss project feasibilities.